Meet the Doctors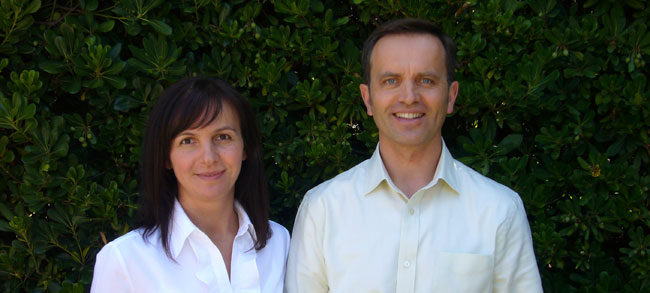 Drs. Andriy and Olha Kulyk met and were married while studying at Lviv University. They both graduated from the University of the Pacific Arthur A. Dugoni School of Dentistry in San Francisco. After practicing dentistry and living in the East Bay area, they realized that it was time to pursue their dream of opening their own dental office in the beautiful city of Novato!
Drs. Andriy and Olha value their family lifestyle and healthy living is important to them. Together with their two daughters, one of whom is studying in high school and the other one at UCLA, they enjoy traveling, discovering new sights in California, participating in outdoor activities, and preparing healthy and delicious new recipes together.
We Look Forward to Meeting You!
Back to Top ↑